Dr. Chet Snow's Crop Circles & Ancient Mysteries Conferences
and Sacred Sites Tours to England, France, Malta & more!
hosted
by
Chet & Kallista Snow - S

edona,
A
rizona
C
het and
Kallista
Snow's:
Next Events:

---
Experience the Crystal-Tone Bowls
with Sound Healer, Kallista Snow




Ignite the Power of YOU to New Worlds

of Possibility through the Ancient Art of

Sound Healing in the Vortex Energies of

Sedona, Arizona!

Kallista Snow is a natural-born intuitive;
from France, she has studied yoga, reflexology,
massage and sound healing with Crystal-Tone Crystal Bowls in the powerful healing energies of Sedona, Arizona.


Kallista is also a Certified Practitioner of Emotion Code Counseling as taught by Dr. Bradley Nelson. These 30 or 45 minute sessions can be arranged in

person, in Sedona, or via SKYPE or telephone,

anywhere in the world.




Call Kallista Snow at (928) 274-3111 for an appointment or e-mail her at KALLISTA-SNOW .


.


2017 Registration Open
March 18 + 19, 2017
in Sedona, Arizona


Barbara Marciniak




Pleiadian Channeling Seminar

Advance Registration for the
March 18-19, 2017

weekend seminar is open NOW.




2 Days that could literally,





Major Credit cards via Pay Pal accepted
or pay by Check/Money Order

REGISTRATION IS NOW OPEN

See web page - use the link above -
for all registration details.
---
---
The NEW 2017 Crop Circle CALENDAR is Available for the Holidays!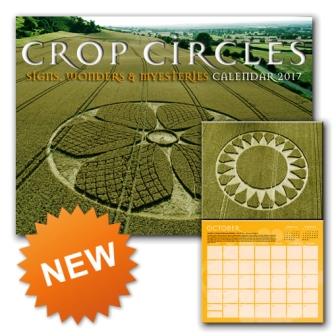 Steve Alexander's 2017 Calendar now features:
This Year's 2016 Crop Formations!!

CLICK HERE to Order your 2017 Crop Circle Calendar, NOW
---
.

NOVEMBER 22 - 25, 2013

.

Doctors Raymond MOODY and Bradley NELSON with Paul PERRY and Karla KAY

.

3 independent alternative-healing Seminars to Expand our Consciousness, now on DVD!

---
The
2015 edition of the
annual
Mass Dreams Newsletter
is available
.

I only mail the PRINTED NEWSLETTER

by normal US mail to pre-paid subscribers. If you want to receive a copy, please mail $2.00 with your regular US mailing address to: Chet Snow, PO Box 1738 - Sedona AZ 86339 and request a 2015 Newsletter. I ask $2.00 to pay for printing & postage. Tell me you want a copy of the 2015

Mass Dreams Newsletter

. Prior editions of the

Mass Dreams Newsletter

(2009, 2010, 2011, 2012, 2013, 2014) are also available, on request, at $1.00 each. You may send $6.00 for the lot -

Please

say you want a copy of the last 6 Newsletters,

plus the 2015 edition

, in your request. Or

send $10.00 for ELEVEN years back to Fall 2004.

Make checks to:

Dr Chet Snow

. Each Mass Dreams Newsletter

includes

my

annual "Crop Circle

Season Review

" article, plus other timely information.
THE 2016 Newsletter will be available in November 2016.
---
Chet and Kallista Snow are at home in Sedona, Arizona or you can e-mail Chet
.
Please send all e-mails to:

cbsnow-AT-npgcable.com

Thank you. [If for any reason this e-mail link fails, place your cursor on the highlighted text and check full e-mail address, not printed here due to anti-spammng].

You can also phone: (928) 204-1962 - No evening calls, please!
This Home Page last updated: 10-14-2017
---