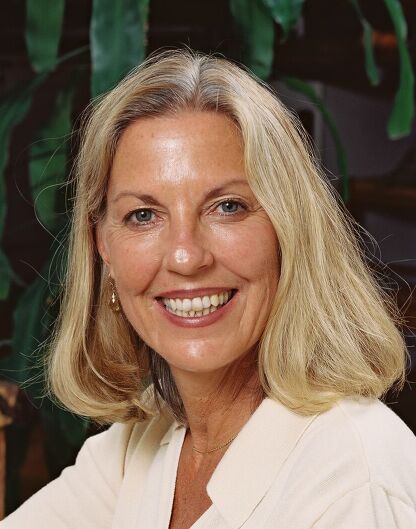 Barbara Marciniak
P

ath of

E

mpowerment

W

eekend


"The Great Changeover: 2013-2027"
("Beyond 2012")
Sedona, Arizona


March 16 - 17, 2013

This is Barbara's ONLY full-two-day workshop in 2013 and her only Arizona/So. Cal. appearance.


ADVANCE REGISTRATION IS ENDED NOW - FRIDAY, MARCH 15, 2013
PAY AT THE DOOR - CASH or CHECK


Internationally acclaimed trance channel Barbara Marciniak has allowed a group of enlightened beings from the future called "The Pleiadians" to speak through her since 1988. With their help, she compiled two best-selling books, Bringers of the Dawn and Earth: Pleiadian Keys to the Living Library. Her third book was Family of Light: Pleiadian Tales & Lessons in Living, published in late 1998. In this inspiring and very readable work, her system busting Pleiadians describe our soul heritage as part of a cosmic family that split apart eons ago into two branches: those of Light and those of Darkness. Together we co-create the reality in which we co-exist. As we navigate these critical times of change, Barbara and the Pleiadians offer wit and wisdom for freeing ourselves and our planet from the ancient invisible bonds that only serve the dark, selfish masters we have allowed to hold sway here for so long. With the 1987-2012 "nano-second" now completed, come to Sedona and learn what to expect in the "Great Changeover: 2013-2027 - Beyond 2012" .


In December 2012, the Pleiadians say:

"Above and beyond all else, you are soul/spirit/energy beings learning about the joys and complications of having a body and living in physical reality. You exude a tremendous amount of energy and you created your reality through the innate power of your thoughts, beliefs, ideas and agreements from along the lines of time; endings and karmic completions are part of understanding soul/spirit lessons throughout the various cycles of spiritual development. Finishing with old matters frees you to move forward to new beginnings."

"The changeover years include much dismantling and rebuilding, as humankind undergoes many deep and profound transformations regarding personal and collective beliefs and values...Earth is still highly energized from the galactic alignments [of 2012] and human consciousness continues to rapidly expand into new realizations about existence..."

In a 1998 interview with Dr. Chet Snow, Barbara commented on the next quarter century as a time of critical choices for humanity.

"What the Pleiadians are saying is that we inherit all the abilities of our ancestors. We've all had ancestors who were traumatized and never processed their trauma because they didn't understand it. Now, today, with the energies increasing, we're cleaning the [human] gene pool by [replaying] all of the traumas our ancestors went through, as well as all their joys and victories... During the period from about 1987 through the end of 2012 is a time for humankind to build a frequency of healing so that we can make a new paradigm. As we bridge the gap from the Piscean to the Aquarian Age, everything [we think, say or do] is registered genetically to sum up the age and to carry a frequency or information into the next Age. They say it comes down to real simple choices -- fear or love."

"The Pleiadians want to show us that it's really a frequency battle and that we will be chipped and hologrammed and taken over if we continue to advocate our [current, outmoded] thinking process... Many people today are programmed, brainwashed robots or even cloned beings... We don't know what's real any more because the design of the times is confusion. We must find our clarity by developing a standard among this tremendous chaos and confusion, because that's what will strengthen the gene pool and pull up the frequency that the Pleiadians in the future are looking for. Becoming responsible and accountable and also by immersing ourselves in nature helps create the standards we need."

"In the end, we'll look back, and we'll see that every single little piece playing its part has been necessary to create the Big Wow!"



Don't miss Barbara's New Sedona Seminar Workshop on March 16-17:

"The Great Changeover 2013-2027"

in Sedona, Arizona: March 16-17, 2013

Seminar Times: Saturday: 10:00 am - 6pm and Sunday: 10am - 6pm.
New Material is Presented and Channeled Each Day!


DOORS OPEN AT 9:30 AM EACH DAY


Join Barbara and the Pleiadians for their 16th annual Sedona channeling weekend seminar. It will be filled with the Pleiadians' latest news and spiritual guidance for 2013 and beyond and will be just before the Spring Equinox . The overall weekend title "Path of Empowerment Weekend" is from Barbara's latest book. It is highly recommended as advance reading! This is Barbara's only full-weekend seminar/workshop offered in 2013.


Here's everything YOU NEED to prepare for the physical, political, economic and energy changes facing us as we go beyond the galactic alignment of December 21, 2012. It's what you need to know, especially in these Challenging Times - just as the Pleiadians predicted!

This seminar will include Barbara's latest information on astrological forecasts, accepting responsibility, understanding self-produced frequencies during our age of information "meltdown," how the mind builds frequencies that build reality, how to produce energy to change realities, how understanding accelerates energy, how to design your own world, what are alien agendas, how to cope with the craziness of it all, as well as group toning exercises and limited physical exercises, too. Hear Barbara's cutting edge view of today's "Bigger Picture" plus dialogue with the Pleiadians as never before.

This is the 16th annual Sedona Seminar that we've sponsored for Barbara in Sedona and each one has been more timely and more incredible than the last. Experience Sedona's unique

Red Rock vortex energies

& Barbara at her best. It's a weekend you should NOT miss!! Barbara will channel the Pleiadians

both

days with NEW material each day.


So, read her latest books, Family of Light, and Path of Empowerment, then join Barbara and her Pleiadian friends as they magically open insights and talents that we've forgotten we have and show us the way ahead into the next 15 years of "The Great Changeover".

Remember, "Nothing is exactly as it appears to be." -- Family of Light


Barbara's Pleiadian friends have also said:

"After December 2012 there will be a calm, a settling, then new major changes that are still ahead..."
(March 2010 Sedona Seminar)

The March 2013 two-day seminar will be held at the 7 Centers School of Yoga Arts at 2115 Mountain Road, in West Sedona.

From Phoenix, take Interstate 17 north to Exit # 298 (Sedona). Go approximately 15 miles north on Hwy. 179 into Sedona until you reach the 2 Roundabouts at Hwy. 89A. From the 2 Roundabouts at the junction of Highways 89A and 179, go WEST on Hwy 89A (towards Cottonwood) up the hill and through 2 traffic signals until you reach the traffic signal at Sunset Drive/Coffee Pot Rd. (Traffic signal is just beyond Walgreens), turn LEFT (south) on Sunset Drive and go to the end - just before it dead-ends into the mountain, turn RIGHT on Shelby Rd and then make first LEFT into Mountain Road and go down into 7 Centers Drive - see sign. See map here. Limited parking so car-pool when possible, please. Parking on local streets is OK.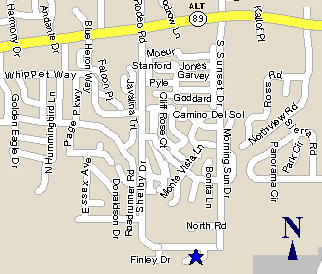 DOORS OPEN AT 9:30 AM, both SATURDAY and SUNDAY
ALL REGISTRATIONS ARE NOW "CASH" AT THE DOOR
AT THE DOOR Registration Prices:

$115 for a 1-day pass (Saturday or Sunday)

or $180 for both days - New Channeling each day


PAY PAL REGISTRATIONS ARE NOW OFF LINE = PLEASE PAY CASH/CHECK AT THE DOOR AT THE 7 CENTERS YOGA ARTS

Call: Dr. Chet Snow at
(928) 204-1962
if you have questions about how to register.
Please telephone between 10 AM and 7 PM, Arizona time (MST)
.
Or E-mail Dr. Chet Snow - click here at
chet-snow
anytime.
Buy a rare 3 DVD set from the November 2007 "It's A Secret!" Conference - in Tempe AZ. Includes Barbara and her Pleiadian channeling LIVE & VISUAL on DVD! For these 3 rare 2007 Pleiadian-Channeling DVDs,
Copies will be on sale at the Channeling Weekend

Audio CDs of the 2013 Sedona Seminar channelings will be available after May 17, 2013 via
The Pleiadian Times - not via Chet Snow.

If you need Sedona Motel reservations, click Sedona Motel, on this line.



There are

NO

motels within a short walking distance of the Yoga Center.

But any motel in

West Sedona

is within 2 miles.

We do

not

recommend staying in the Village of Oak Creek or Camp Verde.
Return to the ChetSnow's Home Page

This page last updated 3-15-2013