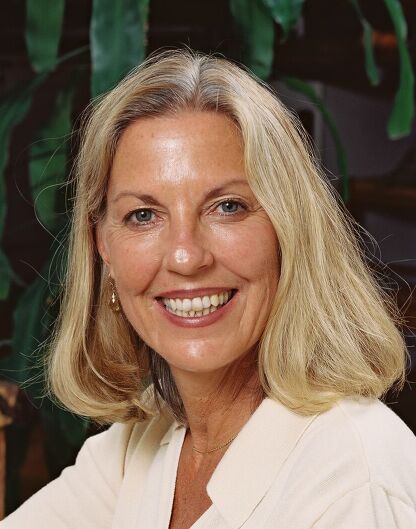 Barbara Marciniak

2020s:
Dynamic Possibilities!

Sedona, Arizona
May 2 - 3, 2020

MAY SEMINAR CANCELLED by BARBARA
COVID-19 RESTRICTIONS
NO REPLACEMENT DATES in 2020

A Weekend Seminar with 4 in-person Pleiadian Channelings:

Internationally acclaimed trance channel Barbara Marciniak has allowed a group of enlightened beings from the future called "The Pleiadians" to speak through her since 1988. As we navigate these critical times of change, Barbara and the Pleiadians offer wit and wisdom for freeing ourselves and our planet from ancient negative bonds. Huge changes are happening - learn what the Pleiadians say about Where we are and Where we are headed. Together, we co-create our Reality.

The Pleiadians say:

"In truth, a clash of probable worlds is occurring on your globe between a world that is based on Control through Machines & Technology vs. a world that is awakening to the Value of Nature and the Spiritualization of Matter."

"In the end, we'll look back, and we'll see that every single little piece playing its part has been necessary to create the Big Wow!"


SPECIAL NOTE: NO, absolutely NO, Cell phones or I-pads or other Electronic Devices may be brought to the 7 Centers Building during the Seminar. You must leave them in your Lodging room OR in your vehicle. NO exceptions. If you cannot forgo your mobile device for the Seminar sessions, this teaching is not for you. Barbara and the Pleiadians consider "electronic device addiction" to be among the worst symptoms of our contemporary society's mental chaos, so Liberate Yourself during this Path of Empowerment weekend! Create a "Cell-Phone-Free" Zone. CDs will be recorded by Barbara for later sale; no personal recording and no photography, please.
Don't miss Barbara's New 4 Channeling Seminar: May 2-3, 2020:

2020s:
Dynamic Possibilities!


Seminar Times: Saturday: 10:00 am - 6pm and Sunday: 10am - 6pm.


New Material is Presented and Channeled Each Day!


DOORS OPEN AT 9:00 AM EACH DAY

This is the 31st Sedona Seminar that we've sponsored with Barbara in Sedona and each one has been more incredible. Experience Sedona's unique
Red Rock
vortex energies
and Barbara Marciniak's witty and wise Pleiadians.
A weekend NOT to be missed! Includes 4 Pleiadian Channelings: NEW material daily. Good Questions encouraged.

Remember, "Nothing is exactly as it appears to be." -- Family of Light


The May 2-3, 2020 Pleiadian Seminar will be held at the:
7 Centers School of Yoga Arts at 2115 Mountain Road, Sedona, Arizona



For Directions to Sedona or Accommodations, click Sedona Motels.

Parking instructions will be sent to registered participants before the Seminar.

ADVANCE REGISTRATION PRICES:

$150 = for a 1-day pass (Saturday or Sunday)
or $250 = for both days - New Material each day



MAY SEMINAR CANCELLED
with NO Replacement Dates in 2020

COVID-19 VIRUS RESTRICTIONS

E-mail Dr. Chet Snow - click here at
cbsnow [at] npgcable.com
anytime, if you have Registration Questions.
While you may telephone Chet at his home: 928 204 1962, afternoons please; he prefers questions by e-mail. Thanks!
Want to SEE

More

of Barbara's channeling before coming to Sedona?

Buy a rare 3 DVD set from the November 2007

"It's A Secret!"

Conference - in Tempe AZ.
Includes Barbara speaking and her Pleiadian channeling on 3 DVDs!

For these rare 2007 Pleiadian-Channeling DVDs, e-mail Chet Snow: cbsnow [at] npgcable.com

Return to the ChetSnow's Home Page

This page last updated 4-2-2020