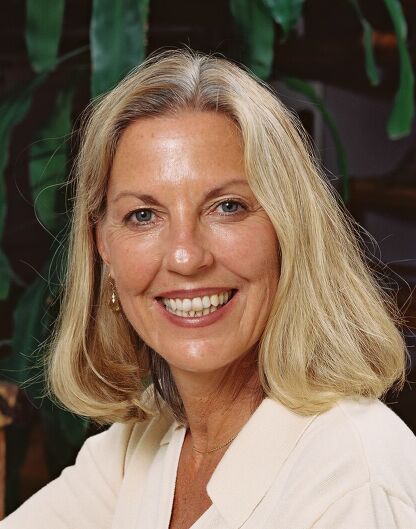 Barbara Marciniak
Path of Empowerment Seminar:
seeking clarity
amidst all the chaos!
Sedona, Arizona
October 27 - 28, 2018

Join Barbara and her Witty, Time-Traveling Pleiadians for a Special Sedona Weekend

Join Barbara Marciniak and the Pleiadians for this SPECIAL October 2018 Sedona channeling weekend seminar. It will be filled with the Pleiadians' latest news and spiritual guidance for 2019 and beyond. The overall weekend title "Path of Empowerment Weekend" is from Barbara's last book. It is highly recommended as advance reading! "Seeking Clarity Amidst All the Chaos" has been specially designed by Barbara Marciniak to introduce YOU to the Pleiadians and their Timeless Message during these Chaotic Times. Welcome!

Here's everything YOU NEED to prepare for the physical, political, economic and energy changes facing us NOW. It's what you need to know for these Challenging Times of chaos & confusion - just as the Pleiadians predicted! Let's begin to co-create a new, positive paradigm for the future.
Be sure to read Barbara's latest book, "Path of Empowerment".

In December 2012, the Pleiadians said:

"The changeover years [2013-2027] include much dismantling and rebuilding, as humankind undergoes many deep and profound transformations regarding personal and collective beliefs and values...Earth is still highly energized from the galactic alignments [of 2012] and human consciousness continues to rapidly expand into new realizations about existence..."


SPECIAL NOTE: Please know that NO, absolutely NO, Cell phones or I-pads or other Electronic Devices may be brought to the 7 Centers Building during the Seminar. You must leave them in your Lodging room OR in your vehicle. NO exceptions. If you cannot forgo your mobile device for the Seminar sessions, this teaching is not for you. Barbara and the Pleiadians consider "electronic device addiction" to be among the worst symptoms of our contemporary society's mental chaos, so Liberate Yourself for this exciting Weekend!! No Recording; No Photographs.


In an earlier interview with Dr. Chet Snow, Barbara commented on These Times as ones of critical choices for humanity.
"What the Pleiadians are saying is that it comes down to real simple choices -- fear or love."
"It is time for you to make a commitment to create joy, creativity and love for yourself, only then will you benefit others, for if you do not evolve yourself, you do not serve others. By becoming a living example, by following what is in your heart, you show the way for others to follow with courage, what is in their hearts."
"In the end, we'll look back, and we'll see that every single little piece playing its part has been necessary to create the Big Wow!"
Don't miss Barbara's New Sedona Seminar: October 27-28, 2018

seeking clarity
amidst all the chaos!

Seminar Times: Saturday: 2:00 pm - 6pm and Sunday: 9:30 am - 6pm.


New Material is Presented and Channeled Each Day!


DOORS OPEN AT 1:15 pm on Saturday & 9:00 am on Sunday

This seminar will include Barbara's latest information on astrological forecasts, accepting responsibility, understanding self-produced frequencies during our age of information "meltdown," how the mind builds frequencies that build reality, how to produce energy to change realities, how understanding accelerates energy, how to design your own world, what are alien agendas, how to cope with the craziness of it all, as well as group toning exercises and limited physical exercises, too.

Hear Barbara's cutting edge view of today's "Bigger Picture" plus dialogue with the Pleiadians as never before.

Experience Sedona's unique Red Rock vortex energies and Barbara Marciniak at her best.

It's a weekend NOT to be missed! Includes 3 Pleiadian Channelings with NEW material each day.

Read Family of Light, and Path of Empowerment, then join Barbara and her Pleiadian friends as they magically open insights and talents we've forgotten we have to show us the way ahead.

Remember, "Nothing is exactly as it appears to be." -- Family of Light


The October 27-28, 2018 seminar will be held at the:

7 Centers School of Yoga Arts at 2115 Mountain Road, Sedona, Arizona
REPEAT NOTE: Please know that NO, absolutely NO, Cell phones or I-pads or other Electronic Devices may be brought to the 7 Centers Building during the Seminar. You must leave them in your Lodging room OR in your vehicle. If you have emergency considerations, please contact Chet Snow BEFORE the Seminar!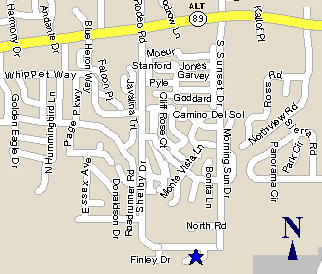 Advance Reservations are Required: Check, Money Order, Pay Pal

$200 = One Ticket for both days - New Material each day

To Register by Check (preferred)

CLICK

HERE and

PRINT

the Registration Form

REGISTER ONLINE WITH PAY PAL:

SATURDAY AFTERNOON & ALL-DAY SUNDAY = $ 200



Please Register Individually. For Multiple Registrations, add the Name & e-mail of EACH person, Please
E-mail Dr. Chet Snow - click here:
cbsnow AT npgcable.com
anytime, if you have questions about Registration.

Do NOT telephone Dr. Snow before September 21 for Seminar information. E-mail him!!
We cannot accept direct credit-card registrations: Use Pay Pal or mail us a Check, please.

For Directions to SEDONA and Accommodations, click Sedona Motels, here.

There are

NO

suitable motels in a short distance of the Yoga Center.

But any motel in

West Sedona

is within 2 miles.
Want to SEE

More

of Barbara's channeling before coming to Sedona?


Buy a 3 DVD set from the November 2007

"It's A Secret!"

Conference. Includes Barbara and Pleiadian channeling on DVD!

For these 3 rare 2007 Pleiadian-Channeling DVDs - contact Dr. Chet Snow = cbsnow AT npgcable.com
Return to the ChetSnow's Home Page

This page last updated 5-12-2018