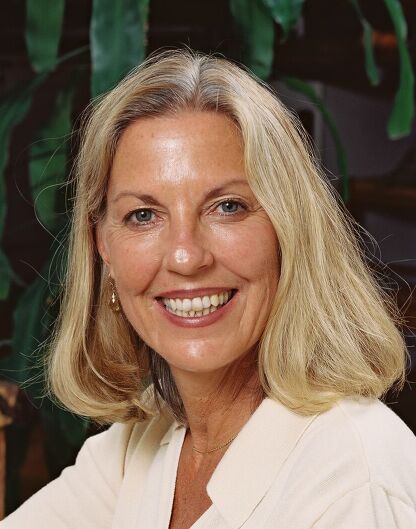 Barbara Marciniak
P

ath of

E

mpowerment

Weekend:
mind power:
it's all up to you !
Sedona, Arizona


May 5 - 6, 2018


May 5-6 is Barbara's ONLY full-two-day Workshop this Spring:


Internationally acclaimed trance channel Barbara Marciniak has allowed a group of enlightened beings from the future called "The Pleiadians" to speak through her since 1988. As we navigate these critical times of change, Barbara and the Pleiadians offer wit and wisdom for freeing ourselves and our planet from ancient negative bonds. Huge changes are happening - learn what the Pleiadians have to say about Where we are, Where we are headed and How to Create the Best Reality we can, Today. Together we co-create the Reality in which we co-exist. Join Barbara and the Pleiadians she channels in Sedona on May 5-6, 2018. It's Up to us, Together!


Everyone who Registers in encouraged to read Barbara's latest book, "Path of Empowerment" (2004)



In December 2012, the Pleiadians said:


"The changeover years [2013-2027] include much dismantling and rebuilding, as humankind undergoes many deep and profound transformations regarding personal and collective beliefs and values...Earth is still highly energized from the galactic alignments [of 2012] and human consciousness continues to rapidly expand into new realizations about existence..."


They have also said:


"It is time for you to make a commitment to create joy, creativity and love for yourself, only then will you benefit others, for if you do not evolve yourself, you do not serve others. By becoming a living example, by following what is in your heart, you show the way for others to follow with courage, what is in their hearts."


SPECIAL NOTE: NO, absolutely NO, Cell phones or I-pads or other Electronic Devices may be brought to the 7 Centers Building during the Seminar. You must leave them in your Lodging room OR in your vehicle. NO exceptions. If you cannot forgo your mobile device for the Seminar sessions, this teaching is not for you. Barbara and the Pleiadians consider "electronic device addiction" to be among the worst symptoms of our contemporary society's mental chaos, so Liberate Yourself for this exciting Channeling Seminar Weekend!!

"In the end, we'll look back, and we'll see that every single little piece playing its part has been necessary to create the Big Wow!"

Don't miss Barbara's New Weekend Sedona Seminar: May 5-6, 2018:


mind power:
it's all up to you !

Seminar Times: Saturday: 10:00 am - 6pm and Sunday: 10am - 6pm.


New Material is Presented and Channeled Each Day!


DOORS OPEN AT 9:15 AM EACH DAY


Join Barbara and the Pleiadians for this SPECIAL TWO FULL DAYS Sedona channeling weekend. It includes 4 different Pleiadian Channelings!


This is the 26th Sedona Seminar that we've sponsored for Barbara in Sedona and each one has been more timely and more incredible than the last. Experience Sedona's unique

Red Rock

vortex energies

and Barbara Marciniak at her best. It's a weekend you should NOT miss!! Barbara will channel the Pleiadians

both

days with NEW material. Questions are encouraged.


Remember, "Nothing is exactly as it appears to be." -- Family of Light

The May 5 - 6, 2018 Weekend Sedona Seminar will be held at the:
7 Centers School of Yoga Arts at 2115 Mountain Road, Sedona, Arizona

From Phoenix, take Interstate 17 north to Exit # 298 (Sedona). Go approximately 15 miles north on Hwy. 179 into Sedona until you reach the 2 Roundabouts at Hwy. 89A. From the Roundabouts at the junction of Highways 89A and 179, go WEST on Hwy 89A (towards Cottonwood) up the hill and through 2 traffic signals until you reach the traffic signal at Sunset Drive/Coffee Pot Rd. (Traffic signal is just beyond Walgreens, on left), turn LEFT (south) on Sunset Drive and go to the end - just before it dead-ends into the mountain, turn RIGHT on Shelby Rd and then make a quick first LEFT into Mountain Road and 7 Centers is on the Right. See map here.


Parking instructions will be sent to registered participants before the Seminar.
Ride-sharing will be organized from your Sedona lodging as Parking is limited at 7 Centers.


REPEAT NOTE: NO, absolutely NO, Cell phones or I-pads or other Electronic Devices may be brought to the 7 Centers Building during the Seminar. Leave them in your Lodging room OR in your vehicle. NO exceptions.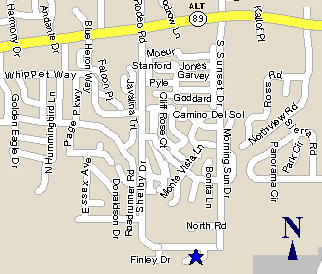 Advance Reservations are Required: Check, Money Order, Pay Pal

$140 = for a 1-day pass (Saturday or Sunday)
or $230 = for both days - New Material each day

Two New Pleiadian Channeling Sessions EACH DAY

To Register by Check (preferred)

CLICK

HERE and

PRINT

the Special Registration Form

REGISTER ONLINE WITH PAY PAL:

BOTH SATURDAY & SUNDAY = $ 230
SATURDAY ONLY = $ 140
SUNDAY ONLY = $ 140

E-mail Dr. Chet Snow - click here at
cbsnow [at] npgcable.com
anytime, if you have Registration Questions.



We cannot accept Credit-Card Registrations
Please use Pay Pal or mail us a Check


Want to SEE

More

of Barbara's channeling before coming to Sedona?

Buy a rare 3 DVD set from the November 2007

"It's A Secret!"

Conference - in Tempe AZ.
Includes Barbara speaking and her Pleiadian channeling on 3 DVDs!

For these rare 2007 Pleiadian-Channeling DVDs, e-mail Chet Snow: cbsnow [at] npgcable.com

If you need Sedona Motel information, click Sedona Motel, here.
There are

NO

suitable motels within a short walking distance of the Yoga Center.

Any motel in

West Sedona

(zip = 86336) is within 2 miles.
Return to the ChetSnow's Home Page

This page last updated 3-25-2018